At a time of unprecedented technological innovation, insurance companies are undergoing transformation spearheaded by shifting customer needs. Customers now set the standards, with high expectations of insurance providers.
– says EY in a global report on the insurance industry.
In the midst of this change, contact centers in the insurance industry are recognizing the immense importance of artificial intelligence (AI). This is not just about technological innovations, but about taking the customer experience to a new level and transforming service offerings and ways of interacting.
Insurance in Transition: The Challenges of Globalization
Due to factors both internal and external, insurance companies are constantly faced with the challenge of adapting to changing circumstances, including the following:
Technological change is inevitable with innovations like artificial intelligence and big data analysis.
Increasing competition is coming from new players, particularly from the insur-tech sector, that are entering the market and actively shaping market product development and sales.
Globally active insurance companies have to manage different customer needs and risks in multiple countries.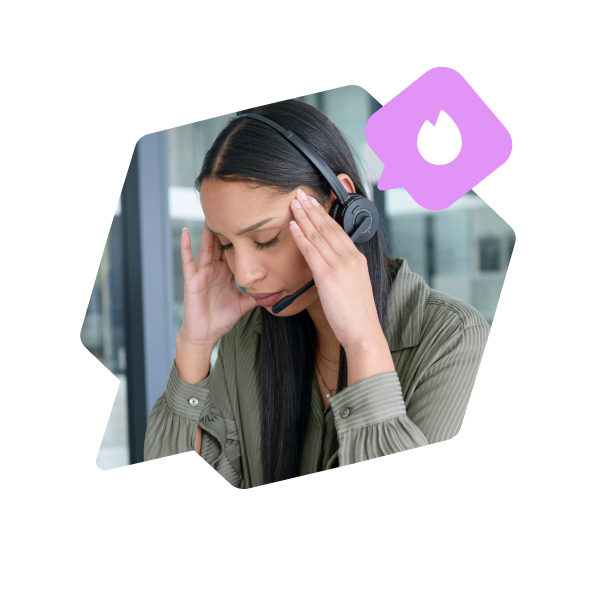 Did you know?
According to a survey by PwC, 78% of respondents say that personal customer contact is still very important, and should be offered equally alongside other communication channels.
Many of these factors are also changing customer expectations and making interactions on the customer journey increasingly complex. Customers are looking for more when communicating with insurers, including:
Simple interactions, similar to the online ordering process from platforms such as Amazon.
Personalization and usability through tailor-made solutions fitted to customer needs.
Trust through transparent services as the foundation for a lasting business relationship with the insurer.
Customers set the rules:
A key insight from these comments is that customers set the standards for communication. It's important to have a variety of communication channels, including phone, chat, and messenger services. Insurance companies are required to understand customers' needs – and to meet them wherever they are.
Advice, Support and More: Contact Centers Do It All in the Insurance Industry
Contact centers play a key role for insurers because they are the interface between insurance companies and their customers, acting as the face of the company.
The tasks that contact centers handle today have become increasingly extensive due to rising call volumes, more complex and extensive customer inquiries, and the integration of a wider range of communication channels. These tasks include: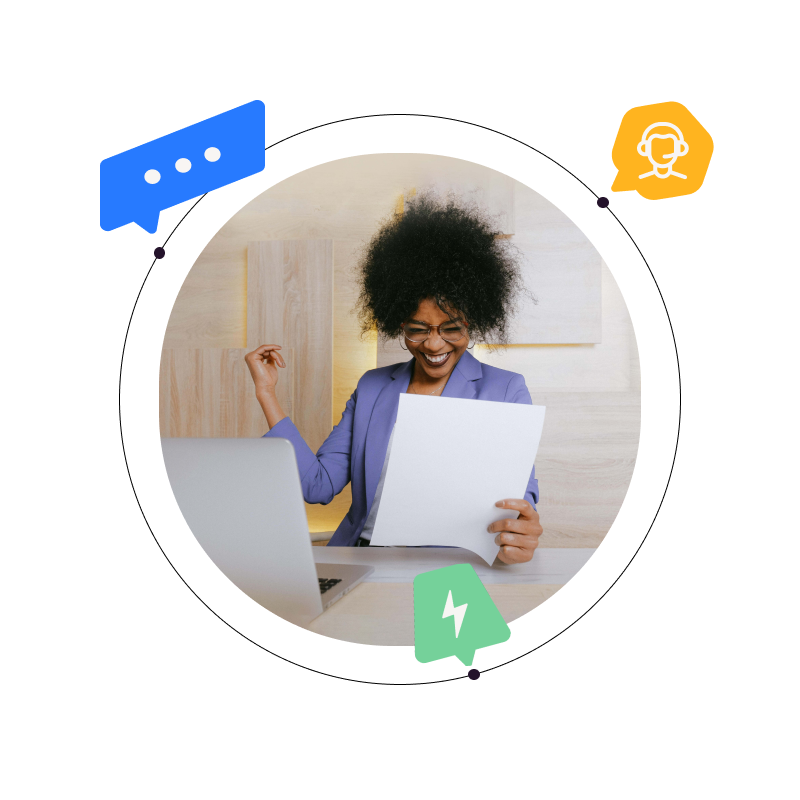 Policy administration and support: Contact center services range from answering specific questions about insurance policies to basic administrative tasks, such as name or address changes and providing general information.
International customer service: The strategic positioning of contact centers is crucial for effective service, especially in an international context.
Claims settlement: Customers turn to contact centers to report damage and receive support with settlements.
According to a study from EY, 87% of customers say that the efficiency of claims settlement influences their decision to renew their insurance with the same provider.
Advice and sales: Contact centers also provide important advice and sales services that have a direct impact on the company's financial success.
Complaint management: If customers are dissatisfied or need to file a complaint, contact centers are the first point of contact.
Personal contact with customers is essential for insurers.
However, traditional methods don't need to stand in the way of the introduction of AI in the contact center. AI should not be seen as an agent's competitor, but as their complement. AI can automate repetitive tasks and allow agents to focus on in-depth, empathetic conversations. The combination of human intuition and AI efficiency takes the customer experience to a new level.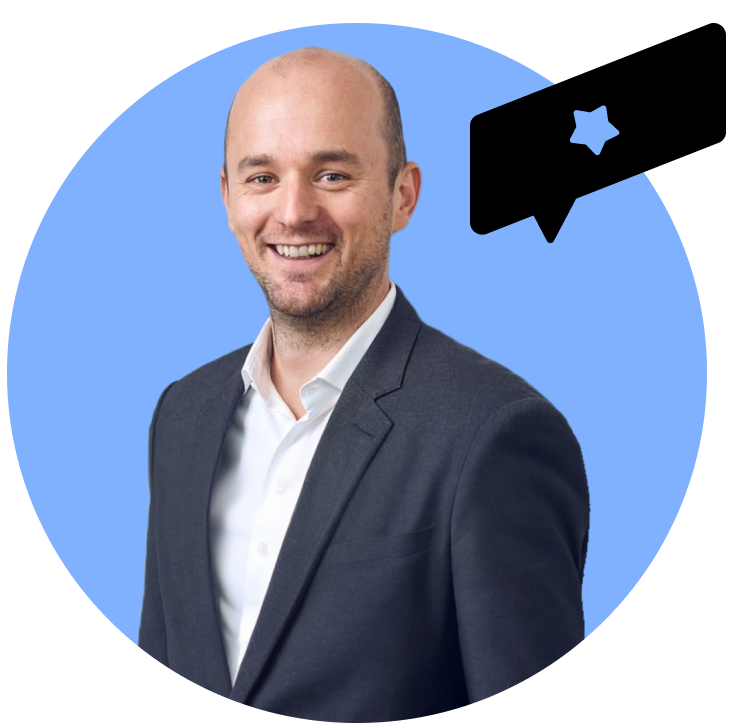 In an interview with Parloa, Ben Kalteier, formerly of Generali, emphasizes that we can push the boundaries of customer service and increase both customer satisfaction and operational efficiency if we consider AI to be an agent's support team.
People and AI: The Success Strategy for Contact Centers in the Insurance Industry
The use of artificial intelligence (AI) in a contact center makes it possible to answer queries automatically and quickly, optimize processes, and raise the overall customer experience to a higher level. At the same time, the service team experiences significant relief so human agents can concentrate on complex customer concerns.
This synergy between humans and AI brings considerable advantages:
24/7 availability, even at peak times:
Insurance companies usually have a large customer base. Contact Center AI can process routine tasks around the clock. For example, AI-based voicebots automatically handle routine customer inquiries such as address changes or requests for proof of coverage. This means they can be available to thousands of customers at the same time and respond to sudden cumulative events to support human agents when they're needed most.
Shorter waiting times:
By using AI-based bots, insurers can automate repetitive tasks. If there is a frequent customer inquiry about insurance coverage, for example, AI takes over, relieving agents and reducing waiting times.
Optimizing ROI:
Implementing Contact Center AI allows insurance companies to maximize their return on investment by reducing operating costs, optimizing processes, and increasing efficiency through the automation of routine tasks. For example, AI can be used to automate the identity verification of policyholders during the application process, significantly reducing the time and cost of manual checks.
AI that speaks like a real person:
Modern contact center AI solutions are able to process customer inquiries in different languages. This is possible thanks to the use of highly developed AI technologies such as speech-to-text, text-to-speech, context recognition, and the latest developments in the field of generative AI. This allows AI interactions with customers to be as natural as conversations with human agents. Additionally, insurance companies have the option of integrating a customized corporate voice to create a consistent brand image for all customers.
Experience Parloa in Action
With AI, you can create outstanding customer and agent experiences like this one:
Swiss Life Voicebot: Smart Routing Paves the Way for Better Coverage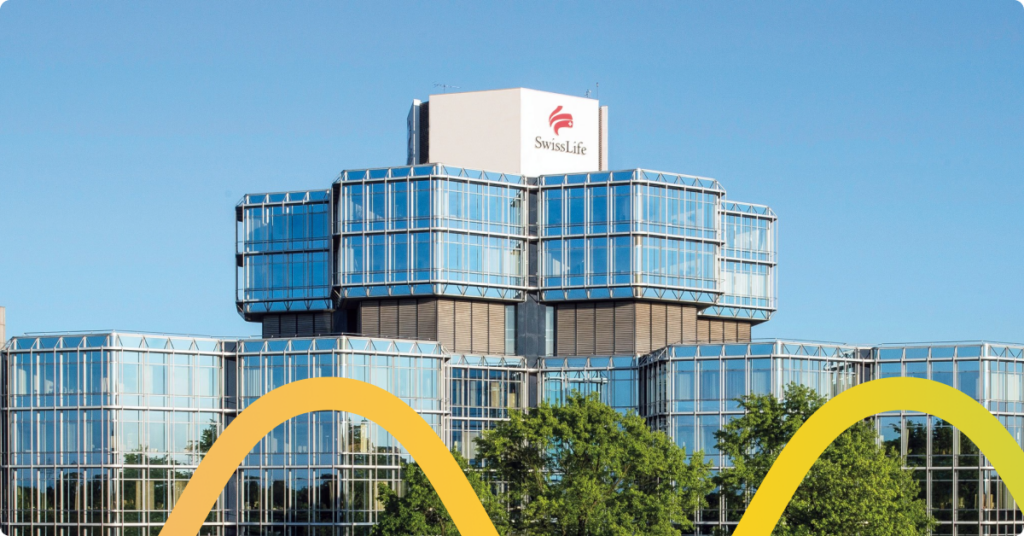 For Swiss Life, one of the leading providers of financial and pension solutions in Germany, the days of rigid touch-tone IVRs are a thing of the past. Since the introduction of a fully AI-controlled phonebot, the company, together with Parloa, has succeeded in providing callers with extensive expert knowledge more than 60% faster.
And best of all, the bot reliably understands its customers, even when they mumble words like "sureties" or "escrow." Find out more about the exciting success story with Swiss Life!
AI in Action: The Best Use Cases in the Insurance Industry
The integration of contact center AI has become an indispensable component for many insurance companies who hope to increase service quality.
The impact is critical, since it directly affects an insurance company's competitiveness, and helps meet ever-increasing customer expectations.
Claims settlement is automatic with AI:
Claims settlement is an indispensable part of the insurance industry. McKinsey predicts that this will continue to be a core function automated by most insurers by 2030.
In the event of a claim, customers have clear expectations: The entire process must be as quick and uncomplicated as possible. AI bots can take over a significant amount of the repetitive tasks here, simplifying and speeding up the process.
Imagine that a customer reports a car accident to their insurance company. The AI solution reliably authenticates the customer using their insurance number and guides them efficiently through the reporting process, recording all relevant information. Additionally, the customer receives automatic status updates on the progress of their claim and can ask questions without having to rely on the help of a human agent. For more complex questions, the AI forwards the customer to the right agent with the necessary expertise to address that issue.
And that's not all!
There are many other use cases in the insurance industry that make a real difference in customer service. At Parloa, we've pre-trained many of them so you can focus on delivering the best agents and customer experiences.
Need more inspiration? We've put together 5 more situations for you in our decision-makers' guide to insurance.
AI-supported payment management:
Questions about invoices, payments, or benefits take up enormous resources at many insurance companies – especially in the contact center, since they are usually the first point of contact for customers. These are usually repetitive processes that can be automated end-to-end or broken into subtasks for bots that support agents. These types of tasks are ideal for AI automation.
In the case of health insurance, for example, customers regularly submit invoices and may have questions about reimbursements. Why were there partial payments? When will a payment be made? What documents do I need to submit? An AI bot can take over and relieve human agents of a large burden of queries.
Customer interaction in different languages with AI real-time translation:
International insurance companies often face the challenge of serving customers in different languages without having a large team of multilingual agents.
AI bots can overcome the language barrier between customers and agents in real time by providing augmented conversations. This allows agents to deploy flexibly in markets where they do not speak the language.
The multilingualism of contact center AI contributes significantly to increasing customer satisfaction, allowing customers to communicate in their preferred language and receive fast, reliable responses.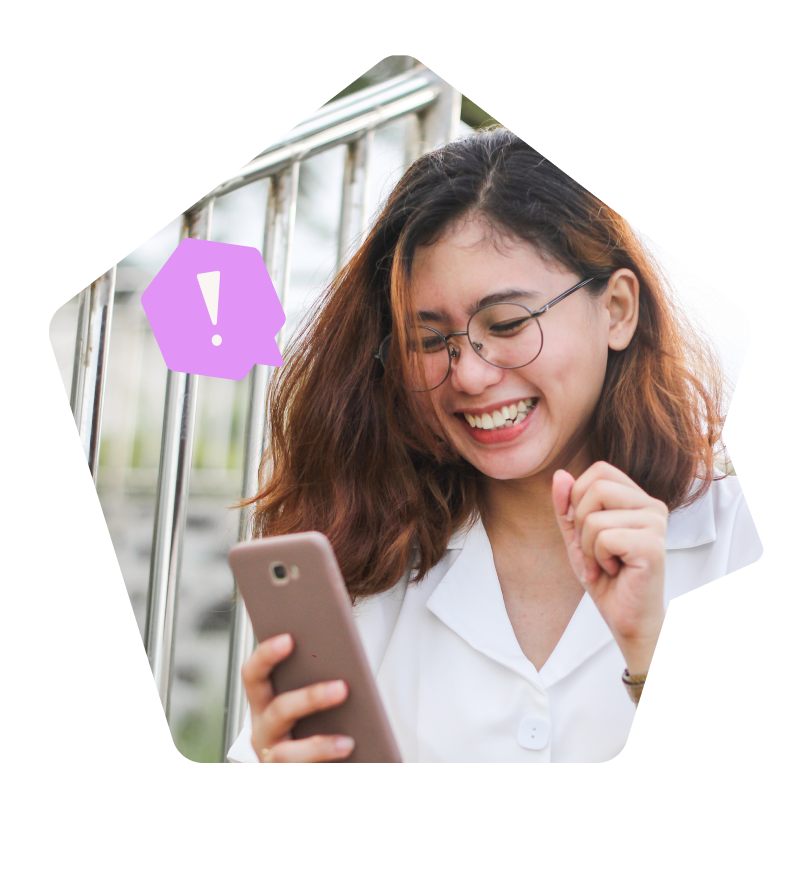 For example, a Spanish-speaking insurance customer contacts the company by phone. The voicebot recognizes the customer's language, greets her, and records her request.
Since the customer has a complex question about her policy, the bot connects her with an agent who has the necessary expert knowledge. However, the agent only speaks English.
This is where the AI comes into play: it translates the communication between the customer and the agent in real time, ensuring that the customer receives the desired information quickly and reliably in her native language. The agent can be deployed flexibly and takes the pressure off the team, so no Spanish-speaking colleagues are required and the request can be processed quickly.
The challenges in the insurance industry are complex, but the solutions are clear: AI-driven bots and intelligent automation are key to improving customer service, keeping agents happy, and maximizing ROI.
Many contact centers in the insurance industry have already recognized that the partnership between humans and AI is the formula for success in order to meet rising customer expectations
(CMSWIRE).
The opportunities are enormous, and those who act now secure a competitive advantage in a constantly changing industry.

Ready for the human-AI dream team?