In today's increasingly competitive landscape, more and more businesses are prioritizing customer service and making smart investments to ensure they're able to deliver the best experiences possible in each interaction. In an age where 80% of customers have switched brands following a negative experience, this makes perfect sense.
When customers have service concerns, they prefer phone calls over chatbots. In fact, one recent study found that 90% of customers prefer talking to a live agent over the phone whenever they have problems or concerns.
Phone communication continues to be the top choice for customers when reaching out to a company, thanks to its direct, real-time nature, and the innate human inclination towards spoken language, which is the most natural and intuitive form of communication. After all, it's much easier to communicate complex issues and receive immediate responses via voice than over text.
At the same time, voice communication can build trust, empathy, and rapport, all of which are vital for conflict resolution and relationship-building. While digital channels can offer convenience, customers can swiftly raise and address nuanced concerns over the phone while also preventing misunderstandings.
Despite this, many customer experiences on the phone leave much to be desired.
After hearing that, it probably won't surprise you to learn that 91% of customers have experienced poor customer service within the last six months!
Efficiency Meets Excellence: AI-Powered phone automation elevates customer service
To help deliver consistently positive customer experiences over the phone, more and more organizations are investing in AI-powered contact center solutions. Leading solutions enable contact centers to automate repetitive requests, which helps customers solve problems faster and gives agents more time to focus on what's most important.
Over the last several years, AI technology has come a long way.
Today, advanced AI voice automation solutions are capable of enabling truly human-sounding conversations
… helping agents reclaim time — all without compromising on the customer experience.
With that in mind, let's take a look at four key reasons customers reach out to companies over the phone when they run into issues — and how AI phone automation can bridge the gap between efficient contact center processes and great experience for agents and customers alike.
Reason #1: Meeting expectations for instant gratification and real-time support
These days, customers can order anything they want — food, clothes, and car services — from the palm of their hands. Similarly, they can watch whatever they want whenever they want using services like Netflix, Hulu, and Amazon.
That being the case, it comes as no surprise that customers increasingly expect instant gratification whenever they reach out to companies. In fact, one report found that 64% of customers expect to receive real-time support regardless of the channel they use. At the same time, 90% of consumers around the world agree that issue resolution is their most crucial customer service concern. Taken together, it's obvious why brands need to do everything to meet these expectations.
Investing in speech-enabled AI solutions to automate recurring customer inquiries opens up new opportunities for contact centers to make their customer service processes more efficient and provide a superior experience for both agents and customers. With the right solution in place, agents and AI work together as a team, enabling both sides to reach their full potential.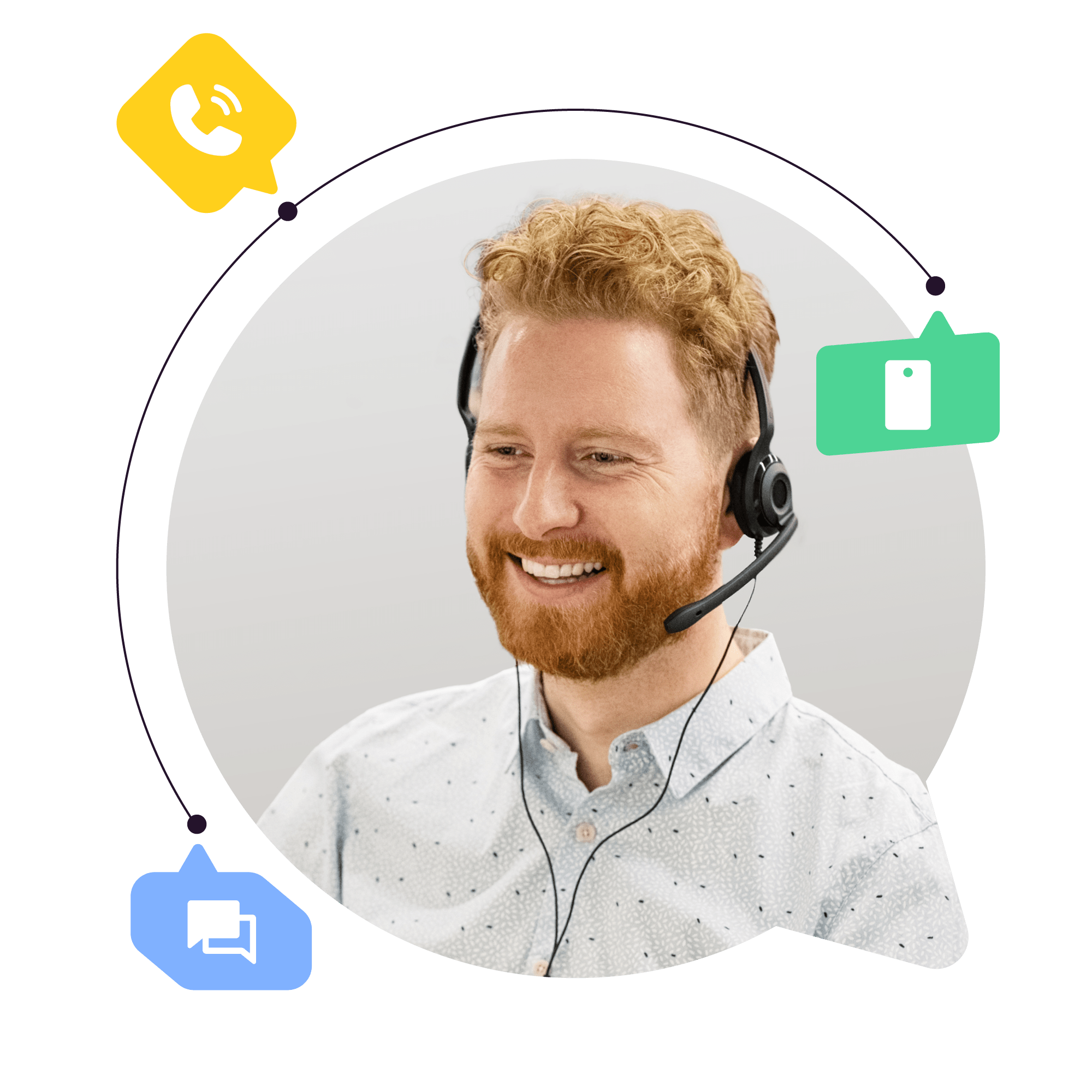 Simply put, voice automation makes it easier for contact centers to meet the needs of customers around the clock since voice AI technology doesn't sleep and is available 24/7. Rather than having to call during specific hours, customers can seek assistance at any time, which caters to customers who prefer self-service or have urgent issues.
Additionally, voice AI solutions:
Reduce wait times since the technology can handle a large number of simultaneous interactions, minimizing wait times compared to traditional phone support where customers might experience long queues.
Empower customers with self-service options that guide them through troubleshooting steps, allowing them to resolve common issues on their own without the need to wait for an agent.
Provide quick access to information, with the ability to rapidly retrieve and provide information from databases, FAQs, and knowledge bases, enabling customers to find the answers they need without waiting for an agent to track it down for them. Plus, voice AI can also automatically provide real-time updates on issues — like tracking the progress of a service request or order delivery — which keeps customers informed without the need for constant phone calls.
Integrate with other channels — like chat and messenger — which helps contact centers deliver consistent experiences even as customers move from one channel to the next.
It's all about the technology
AI solutions not only make your contact center more efficient, they also future-proof it – as long as you keep a close eye on maintaining top quality standards. So if you're looking for the perfect fit for your business, it's definitely worth taking a look at the technical underpinnings and quality of AI.
At Parloa, we understand that telephony and voice are major challenges in the contact center game. That is why our enterprise platform uses the latest and greatest AI components, including the latest technologies such as Large Language Models (LLMs) and generative AI. That's how we create AI-powered conversations that sound as human as possible. Your customers can chat with our bot as if they're talking to a real person.
Reason #2: Improving communication and reducing misunderstandings
Compared to text-based channels like chat and messenger, phone conversations reduce the chance of misunderstandings because callers can seek immediate clarification on unclear points and ask follow-up questions as they see fit.
The real-time nature of these interactions helps establish context while making sure callers understand what they're hearing. We all know how things like tone and other vocal cues get lost in translation via the written word. Phone calls, on the other hand, provide a more enriched communication experience, reducing the likelihood of misinterpretations.
However, AI-powered voice solutions can vary widely in quality. You might relate to this scenario: Imagine chatting with a bot on a hotline. As you pause briefly while entering your customer number, the bot interrupts with an annoying message: "Sorry, your customer number appears to be too short." Frustrating, right?
Contact centers should therefore be careful to select solutions that use technologies that understand the nuances of human conversations.
With that it's much easier to overcome common challenges — like end-of-speech detection — which enables organizations to achieve the best results for dialogue quality for their customer service. (For more information on features to look for in a voice automation solution, check this out.)
Reason #3: Building trust and rapport
Phone interactions help establish trust, create stronger relationships, and enhance brand loyalty. A survey from Zendesk, for example, found that 85% of customers are more likely to continue doing business with a company after a positive phone support experience.
With the right AI solution in place, you can build trust and rapport, which leads to stronger relationships between your organization and your customers. As you begin modernizing your contact center with AI, here are some considerations to keep in mind: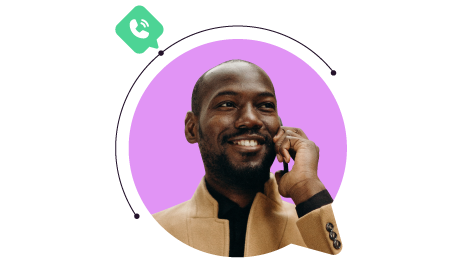 Lead with natural, friendly communication. Make sure the AI voice tone you use is natural, warm, and friendly. Acknowledging callers and complimenting them can foster a sense of accomplishment and appreciation. For the best results, maintain a consistent persona and tone throughout the conversation; rapid changes in tone or style can be confusing and even unsettling.
Simulate active listening. Implement acknowledgements — like "I understand," "I see," and "That makes sense" — to simulate active listening and reinforce the caller's actions, decisions, and statements. It's an easy way to demonstrate active listening.
Offer empathetic responses. Most customers call your contact center because they're dealing with a problem or have a question. AI should be able to identify when a situation requires empathy, and bring in a human agent if necessary.
Personalize each interaction. AI-powered contact center solutions able to leverage information from eg. connected CRM systems to deliver personalized offers and services. The result is a service that goes beyond meeting individual expectations and enhances the customer experience. This also offers the opportunity to generate additional revenue through up-selling and cross-selling, particularly in the retail context.
Reason #4: Handling complex issues
According to a report by ICMI, 60% of customers feel more confident in a company's ability to resolve their issues when the support team escalates their calls effectively. That being the case, it's critical to look for an AI voice platform that offers a smooth escalation process whenever complicated problems emerge.
With AI voice automation powering contact center operations, complex queries can be automatically routed to the right agents. For example, customers using Parloa have achieved an impressive 97% routing accuracy, with our platform automatically handling repetitive queries with ease and sending them to the best available agent.
Additionally, AI-powered phone automation helps contact centers:
Express empathy and understanding toward each caller's frustrations and concerns automatically, no matter how complex they may be. This helps build rapport while demonstrating the AI cares about the caller's experience.
Even after routing, AI continues to support agents with additional options to quickly and efficiently handle customer inquiries. These options include predefined answers to frequently asked customer questions, significantly improving both response time and overall customer experience.
Escalate calls smoothly and harness your company's knowledge to benefit customers. This is done automatically by connecting customers to agents who have the skills to solve their issue immediately.
What AI voice automation looks like in real life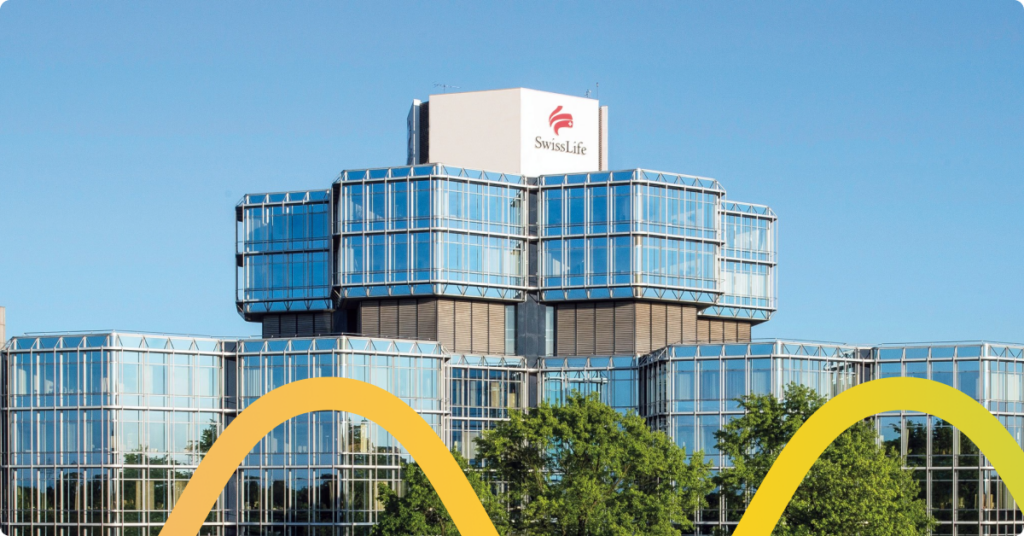 Swiss Life Germany, a leading provider of financial and long-term savings solutions, recently introduced Parloa's AI-powered phone bot to automate access to business knowledge. As a result, the company has been able to answer calls 60% faster, providing a streamlined service experience to callers 24 hours a day. To learn more about the benefits Swiss Life has achieved by ditching its traditional IVR system and moving to Parloa
Set a new standard of customer service with AI phone automation!
Despite all the innovation that's occurred in the world of customer service over the last few decades, most people still prefer expressing their questions and concerns over the phone when they run into issues. By investing in a leading AI phone automation solution, contact center managers can rest comfortably knowing that sophisticated voice AI is able to handle repetitive tasks while empowering their agents to focus on delivering great customer experiences.
With AI voice automation, you can build trust and rapport with each caller while responding to their needs when it's most convenient — no matter how complex those needs may be.
By modernizing your contact center operations with AI, your organization can create a seamless, efficient customer service experience across channels, helping your company differentiate itself from competitors while turning customers into loyal brand evangelists.
In today's competitive market, contact centers need to stay ahead of the curve and set the standard of what customer service should look like. By investing in AI phone automation, you run laps around your competitors while exceeding customer expectations. And that's the ticket to happy customers, happy agents, and a healthier bottom line.
To learn more about how Parloa can help your contact center get to the next level,