E-commerce is an incredibly dynamic industry where limitless shopping meets high customer service demands. All this is driven by digitalization and changing customer buying behavior.
But what happens when requests come in faster than agents can respond? The integration of artificial intelligence into customer service is becoming increasingly important, and contact center AI designed to handle growing customer inquiries is a crucial factor if companies hope to remain competitive.
In this article, learn why your lack of AI in e-commerce transactions can be holding you back.
Changing customer expectations and the power of online
The e-commerce market is expected to grow over $8.1 trillion by 2026, with market volume already estimated at $6.3 trillion in 2023 (
Statista
).
By 2040, a stunning 95% of all purchases could be made online. This underscores the ongoing trend toward digitization and highlights changing customer expectations.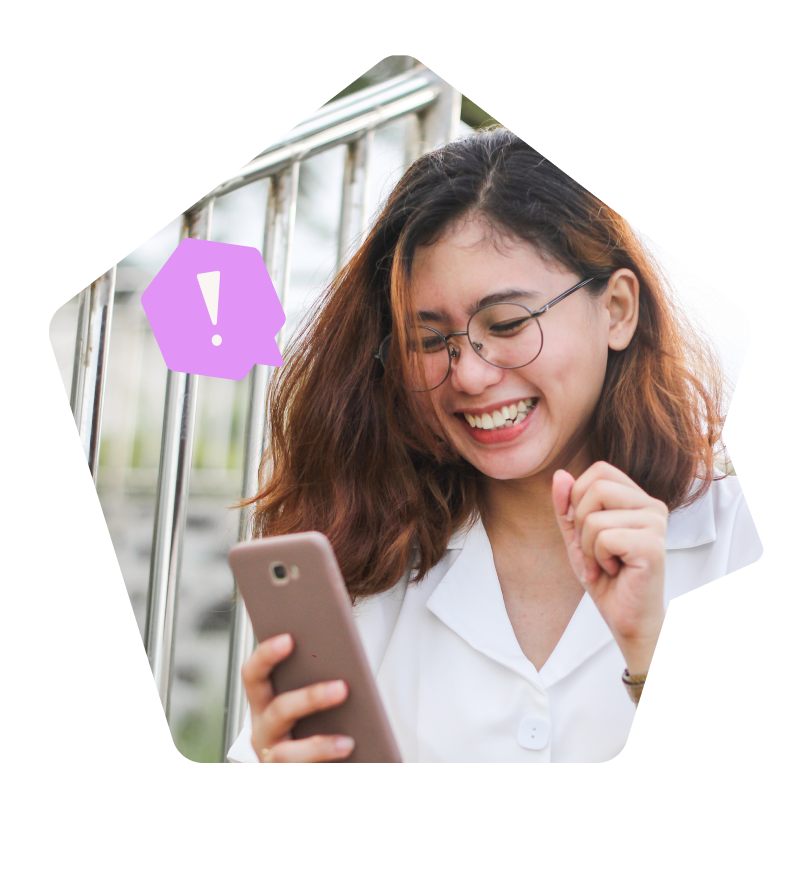 Focus on service: Why quality of service is king e-commerce
Customers today expect more than basic transactions. They don't just buy a product, they buy an experience.
In e-commerce, a company's service quality is a key decision-making factor. The experience of shopping determines the relationship between a company and its customers. Today's customers have clear expectations about the service they want to receive, and these expectations are higher than ever before:
Consistency across all channels: Customers use different channels to interact with a company, whether it's phone, chat, or messenger. Service quality must be consistent across all channels to guarantee a seamless experience.
Speed and efficiency: E-commerce created an expectation of instant availability. Customers expect quick responses to their inquiries, whether they're about product information, delivery times, or reporting a problem.
Personalization: Personalized recommendations, offers, and communication help build strong relationships. Customers want to feel recognized as more than just a number.
Transparency: Hidden fees, opaque terms and conditions, and unclear delivery times are unacceptable. Customers built trust with clear, honest, and transparent information.
Proactive solutions: Customers not only want unexpected issues to be resolved, but they also want companies to be proactive in preventing problems. This ranges from updates on a delivery status to preventing order errors.
Service quality is key to staying competitive
In the age of endlessly similar products and services, outstanding service quality is what makes a difference: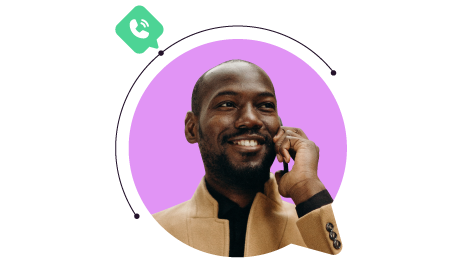 Customer retention and loyalty: high quality customer service creates a stronger bond between customers and a brand. Satisfied customers are more likely to be return customers.
Recommendations: Satisfied customers talk. Word of mouth recommendation from a personal contact is the most powerful force to attract new customers.
Stand out from the competition: In a highly competitive market, a company can set itself apart from others by providing excellent service quality.
Contact Center AI leads to better quality e-commerce service
AI is increasingly playing a key role in e-commerce contact centers, as customers' expectations for a seamless, world-class service experience grow. The integration of AI bots to automatically handle routine tasks opens up potential at all levels of customer service:
For customers, enhanced service quality means lightning-fast, accurate support. Contact Center AI enables around-the-clock inquiries, personalized recommendations, and effortless exchange or return processes. This creates a seamless shopping experience that increases satisfaction while inviting repeat use.
AI relieves agents of repetitive requests, allowing them to focus on more challenging tasks. Bots answer customer concerns with efficiency, provide suggested answers, and help to locate information. At the same time, AI is able to partner with employees to accompany interactions, like helping new agents onboard to ensure end-to-end quality standards.
From a business perspective, contact center AI optimizes operations. Automation and resource utilization save costs. The conversation and feedback data provide insights into preferences, trends, and opportunities for improvement. These insights can be used to align products with customer needs and drive growth.
Natural audio? Not all AI is created equal!
Better technology leads to better AI.There is no experience more frustrating for customers and agents in e-commerce than interacting with a bot that doesn't fully understand what it's being asked – and sounds just like a robot.
Did you know that one in two customers switch to another brand after a negative experience with a company's customer service? (Salesforce)
If you're looking for a meaningful business solution, it's worth taking a closer look at the technical foundation and quality of the AI you want to integrate.
At Parloa, we understand that telephony and voice are the most important challenges in a contact center. That's why we're focused on creating AI-based conversations that sound truly human. Customers can communicate with our bot just like they would with a real person – and at the same time, our technology ensures that customer concerns are reliably recorded and resolved.
To make this possible, our enterprise platform leverages market-leading AI components and the latest innovations, such as LLMs and generative AI. The technical infrastructure encompasses the entire audio stream of a phone call and tunes all AI components to it in real time. This allows us to create a call quality that sounds fully natural across all relevant service channels.
Want to hear it in action? Book a short conversation with us!
Top 3 use cases for Contact Center AI in ecommerce
Personalized product advice and recommendations:
E-commerce is no longer just about selling products. Companies must find new solutions to provide customized shopping experiences tailored to the individual needs and preferences of their customers. This is where the automated product advice and recommendation of AI-powered customer service shines.
Tailored product recommendations can be created based on customer data and behavior. These recommendations take into account past purchases, search queries, and even website browsing. This results in individual recommendations that meet customers' styles and needs.
With precision-targeted recommendations, customers generate more sales.
An impressive example of this is Parloa customer HSE (Home Shopping Europe) with the "Easy" VoiceBot, which recommends products related to a previously purchased item. This not only increases the likelihood of purchase, but nurtures a feeling that the customer is really being understood.
Listen for yourself:
Listen to voicebot "Easy"
The results speak for themselves! "Easy" excels, with an order conversion rate of 70% three months after roll out. Click here to read the success story with HSE!
Managing peak times: Support when it counts
During peak times, sales campaigns, or holidays, contact centers are often under enormous pressure as customer inquiries explode and it becomes difficult to answer multiple requests with consistent quality.
AI reliably takes over repetitive requests and answers them automatically. Agents are relieved of this work and able to concentrate on tasks that are more demanding. This scalability enables companies to offer first-class customer support without hiring additional staff, while avoiding bottlenecks and long waiting times for customers.
Another strength of Contact Center AI is smart routing – which means requests go to the appropriate agents. Based on the customer's information, the AI forwards the request to agents with the best qualifications or expertise. Customers get fast and effective help without being sent back and forth in endless loops.
Optimize returns and exchanges
Handling returns and exchanges is a key part of the shopping experience. This is where Contact Center AI helps companies make processes seamless and more efficient.
With the help of AI-supported instructions, customers can be guided step-by-step through the return or exchange process. AI answers questions customers may have during the process and provides clear instructions.
AI automatically creates return labels and handles exchange requests. By integrating with enterprise systems, customers can initiate the process on their own without having to wait for manual intervention from agents.
In our guide – specifically created for e-commerce enterprises – we've put together a handy checklist of even more exciting Contact Center AI use cases. Get your free copy here!
E-commerce is at an all-time peak, and the customer service that accompanies it must be best-in-class.
With the unstoppable fusion of technology and shopping needs, it's clear: Contact Center AI is conquering e-commerce faster than any express delivery!
Quality is king, because automated customer service is only successful if it works well for customers, agents, and businesses.
Let's work together to turn your company's customer service into a loyalty powerhouse!