Welcome to a behind-the-scenes look at Parloa as we introduce the two exceptional new minds guiding our global expansion and developing our technical prowess. In this blog, discover what brought them to our team and their first impressions of Parloa's vibrant culture.
Meet Sven Grube, our Director of International Expansion, and Chris Meidinger, our Director of Sales Engineering. These visionary architects are driving Parloa's global reach and technical excellence.
Why Parloa? Read their personal insights and gain an insider's view of Parloa's remarkable journey to improve customer service through cutting-edge AI. And if you're inspired, join us! Both Chris and Sven are expanding their teams.
Sven Grube: Director of International Expansion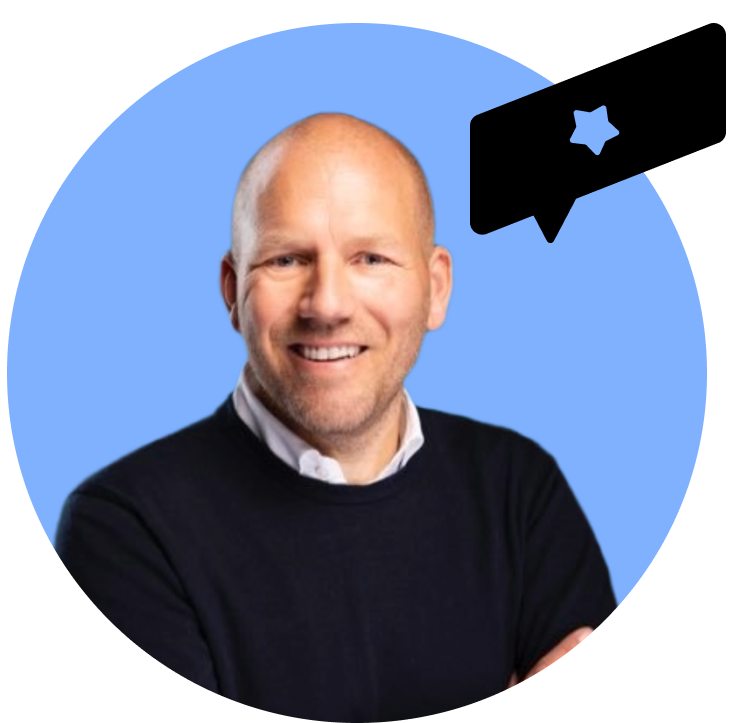 Who are you, and what is your new role at Parloa?
I'm Sven Grube, based in Munich, Germany, and my journey has revolved around various roles in international business development. During my time at Twilio, I led a globally distributed team that spearheaded the launch of services in numerous countries.
At Parloa, my focus will once again be on international expansion, where my team and I are dedicated to bringing Parloa to new markets around the globe.
What drew you to join Parloa, and what excites you about your role?
Parloa stands out as an exceptional organization, distinguished by its passionate leadership team and a compelling product offering.
The opportunity to build an international presence for Parloa from the very beginning, hand in hand with an exceptional team, is a testament to the company's ambition and vision.
It means establishing a GTM motion in new markets, understanding the localization needs, and adapting our strategies accordingly. While this challenge is undoubtedly demanding, it also promises exciting moments of growth and achievement. I'm looking forward to that. 🙂
How do you see your skills contributing to the growth and success of Parloa?
As an experienced senior manager, I am driven by an unwavering commitment to building a robust framework and facilitating the smooth expansion of our operations on an international scale. My goal is to ensure a journey toward global horizons that is not only efficient, but also characterized by minimal hurdles and maximum ease.
It's not just about entering new markets; it's about doing so seamlessly and effectively. I believe that by meticulously planning and executing each step of our expansion with precision, we can not only minimize the challenges typically associated with international ventures, but also maximize the opportunities that lie ahead.
What are your initial impressions of the company culture?
Within the company, we've assembled an extraordinary team of brilliant and passionate individuals who share a deep commitment to driving progress and achieving the highest standards of excellence. It's not just a workplace; it's a vibrant community of professionals who come together with a shared vision.
We like to collaborate and get things done, but we like to keep it relaxed and fun. Everyone has unique ideas, and we're all encouraged to share them.
Is there a motto or philosophy that guides you in your professional life?
"Progress over perfection" – not exactly a standard German expectation. 🙂
In a rapidly changing world where innovation and flexibility are often paramount, this mindset encourages taking bold steps, learning from mistakes, and evolving quickly.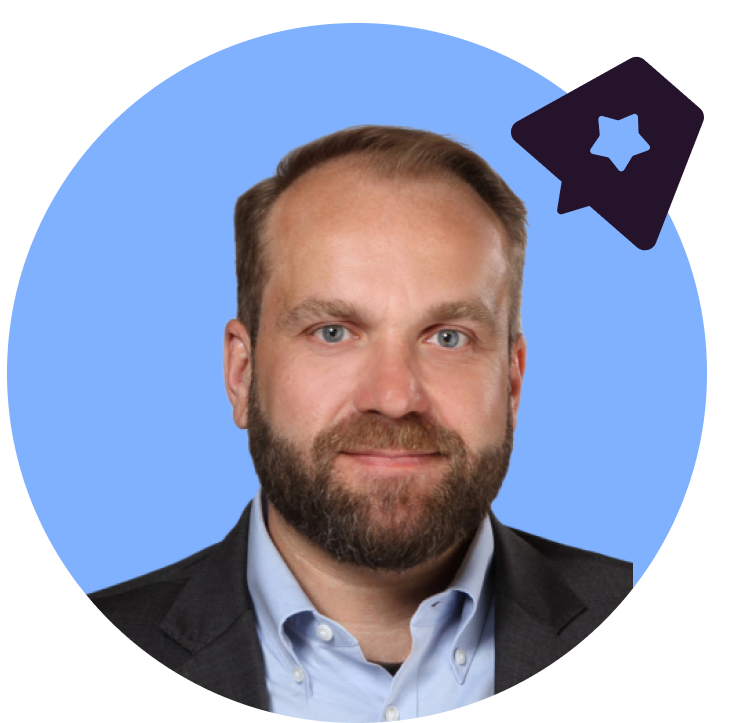 Chris Meidinger: Director of Sales Engineering
Who are you, and what is your new role at Parloa?
I'm Chris, a lifelong Buffalo Bills fan from Buffalo, NY, with a career spanning two decades and both sides of the Atlantic. I've been back in Germany since 2017, and expect to stay put here for a while now. I live with my family in the Alstertal area of Hamburg.
I've always had a focus on communications technology, though I've looked at it through the lenses of security, architecture, and infrastructure at different times.
I started in technology just after the dot-com bubble burst, initially in support roles before moving into network and security consulting. In 2006, I stumbled into presales at Scalix. I hadn't really been aware of presales, or the role of the "Sales Engineer," up until then, and certainly had no idea that presales at startups would become my home for the next fifteen years (and counting) of my professional life.
Throughout my career, I've streamlined and secured communications for email senders at Sendmail, fought fraud for global brands at Agari, improved supply chain security at SecurityScorecard, and defended enterprises against modern APTs at CrowdStrike, where I founded and built pre-sales in Central Europe.
Now, in 2023, I'm excited to join Parloa and shape the future of AI-based voice communication in customer service interactions.
What drew you to join Parloa, and what excites you about your role?
When I decided to make a career change in the late spring of 2023, I knew that culture was going to be a deciding factor for me looking for a new home. I value interpersonal connections and a company where I could leverage my expertise to help grow the business, surrounded by a great team and working with a great product.
I knew after my third conversation with Parloans that this company checked all the boxes.
How do you see your skills contributing to the growth and success of Parloa?
Parloa is experiencing remarkable growth! I am thrilled to have the opportunity to mentor and grow a dynamic team of dedicated sales engineers who work tirelessly to ensure our prospects are able to maximize value from Parloa's service offerings.
As a leader, I can draw on my previous experience in high-growth environments to accelerate the development of the functions that I'm responsible for, as well as other parts of the business around me. My focus in Sales Engineering will be on expanding our wingspan as a team, and increasing the breadth of our contributions to Parloa's sales motion to drive more revenue – without losing focus on things that matter in life, like fun, family, and fulfilment in the workplace.
What are your initial impressions of the company culture?
We're a company full of people who are ambitious, and who care deeply about what we do. If you walk into our offices, you'll notice that immediately.
Parloa is like an outpost of New York in Berlin – we talk fast, we move fast, and we have no time or patience for an inferior product.
Is there a motto or philosophy that guides you in your professional life?
I have two mottos that I live by:
"Live for the quarter, sell what you have." Back in 2006, my vice president and early mentor Jim shared this wisdom with me. It's a simple but powerful principle: focus on the current quarter, avoid unnecessary "what ifs" about the future, and sell what you have. It keeps things straightforward and results-oriented. This motto has been incredibly important to me over the years.
"Maximize the fun-to-BS ratio." This one's mine. As a manager, I may not be able to completely eliminate all the less enjoyable aspects of a modern work life, but I do commit to making sure that I put a heavy finger on the fun side of the scale to ensure we balance them out.
This is just a glimpse of the exciting ambitions shared by Sven and Chris. We can't wait to see the great achievements the future holds for them and Parloa!
Do you share a similar drive? Are you looking for a team that wants to make a difference and have fun at the same time? Jump in! Take advantage of our career opportunities now.
Parloa is a place to grow, and we look forward to having you on board.