of customers identified by their order number
eliminated repetitive tasks
Discover what moves you" is the motto Decathlon lives by. For over 40 years, Decathlon, a leading French sporting goods manufacturer and retailer, has made sports accessible to everyone by offering innovative products at great prices. To deliver the best value for its customers, the company operates its entire value chain from end to end — from design and development to production and sales. The scale speaks for itself: Decathlon's products are sold in over 1,700 retail locations in more than 60 countries across the world.
As one of the largest sporting goods manufacturers and retailers, Decathlon is laser-focused on providing not only excellent products but also best-in-class customer service. Thanks to the collaboration of Parloa, Genesys, and Future of Voice, Decathlon was able to roll out AI-based service bots across phone, chat, and messenger channels. Using conversational AI, the company optimized the customer experience across each touchpoint. As a result, Decathlon was able to reduce wait times and empower agents to focus on what's most important — all while delighting customers and bolstering their bottom line.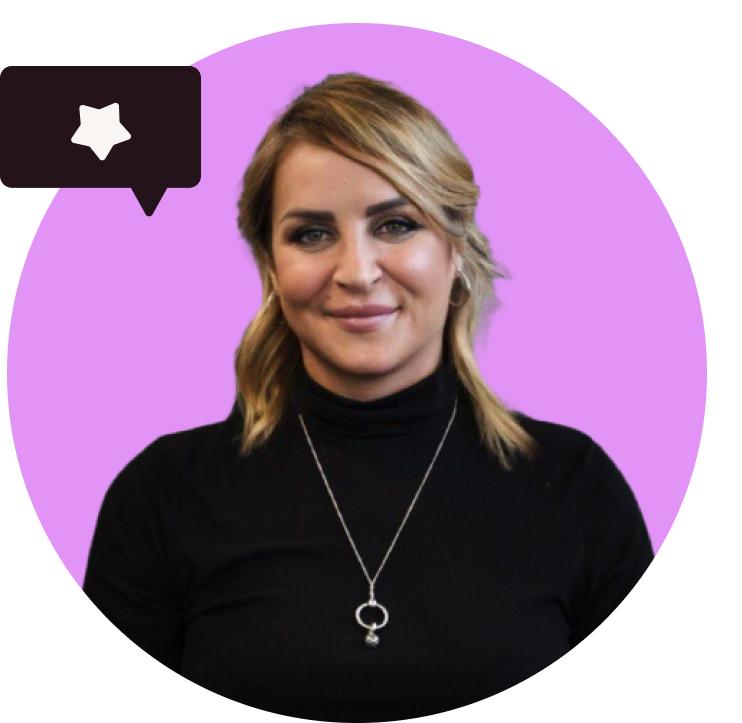 "With Parloa, Genesys, and Future of Voice, we found a real dream team that recognized Decathlon's requirements and created an ideal solution. Our AI bots have become an integral part of our service strategy and address the needs of our customers as well as those of our employees."
Director of Customer Service, Decathlon Germany
In Germany, Decathlon has more than 80 branches and 5,000 employees serving its growing customer base, which shops in brick-and-mortar stores and online.

Keeping up with growth while providing customers effective support requires continuous focus and development. To this end, Decathlon is always searching for better ways for customers to get in touch with agents.

In an age where customers expect support to be readily available at all times — and expect service requests to be efficient and accessible online, via chat, over the phone, or through a messenger service — this challenge is only getting harder.
To continue delivering exemplary service, Decathlon realized that its digital support channels had to be:
In particular, Decathlon was interested in optimizing its contact center. During periods of peak traffic, the company was eager to automate responses to repetitive customer requests so that agents could have the freedom to handle more sensitive and high-priority issues.

By making smart investments in conversational AI, Decathlon would be able to automate responses to recurring requests, enabling customers to find the answers they need quickly while freeing up agents' time.
As Decathlon began searching for an answer, it realized that a multi-partner AI solution was necessary. Parloa was able to win over the team at Decathlon, with its partners at Future of Voice, by showing its extensive expertise in conversational AI and its technical know-how to ensure a high quality of dialogue with the best AI components.
Decathlon also partnered with Genesys, the world's leading cloud provider for customer experience orchestration. In particular, Genesys Cloud CX™ — an all-in-one solution that provides omnichannel communication, open APIs, and end-to-end journey optimization — fit seamlessly into Decathlon's infrastructure and could be tailored to the needs of customers and agents alike.
Working together, Parloa, Future of Voice, and Genesys ensure each of Decathlon's customers is served with high-quality dialogue and the most advanced AI technology.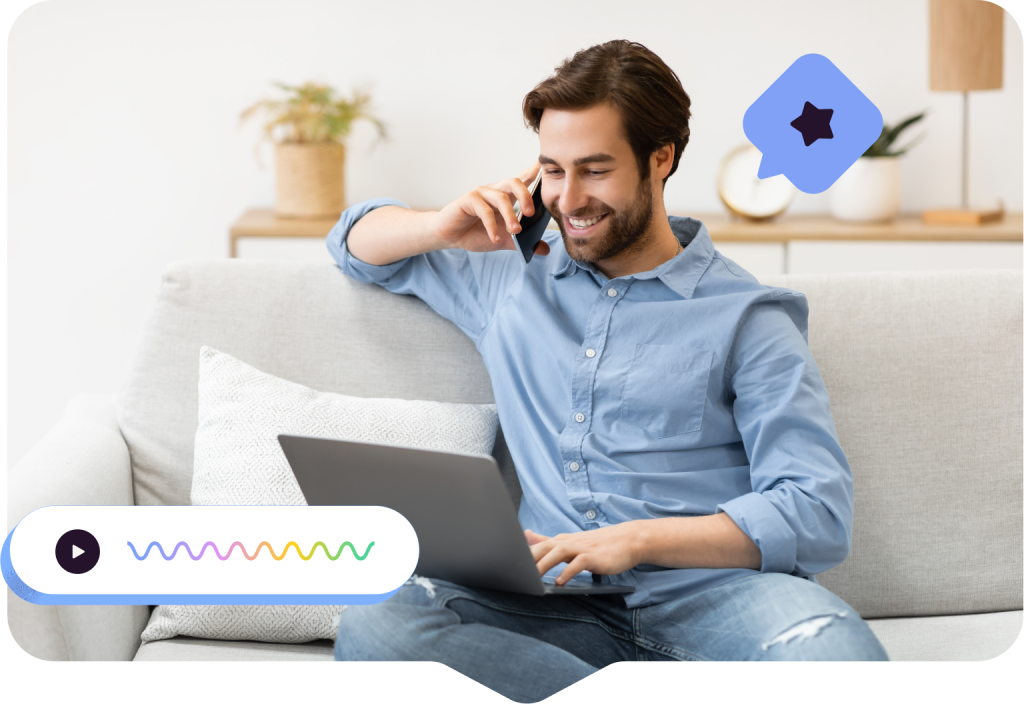 Cleverly planned, quickly implemented
In close partnership with the conversational AI agency Future of Voice — which is part of the MUUUH! Group — Decathlon iteratively rolled out automated dialogues to messenger, chat, and phone channels.
"Decathlon was absolutely on point with its vision for an omnichannel customer service strategy. Together, we've created a win-win-win situation: for customers, employees, and the business. Now, that's fun!"
Christian Alexander Kemper
Account Director at Future of Voice
Decathlon also turned to Future of Voice for additional use cases.
For example, the Decathlon Phonebot was designed and developed from scratch. By analyzing incoming customer inquiries, the Future of Voice team created new functions and dialogues with the low-code frontend of the Parloa platform.

Phonebot has been in use since April 2022 and will continue to be optimized by conversational AI experts, who will maintain and further develop and train the AI.
The Decathlon Phonebot serves as a digital newsbox that quickly and accurately forwards callers to agents using issue-based routing, ensuring each customer is matched with the best available agent automatically. The AI bot also saves a ton of time; since it confirms the caller's order number in advance, agents can simply verify customer data rather than ask for it themselves.
Bot dialogues are constantly evolving. The Future of Voice team works closely with project managers and customers to create and improve its phone applications every day. Together, they develop new use cases, design dialogues, and discuss what works well and what needs improvement.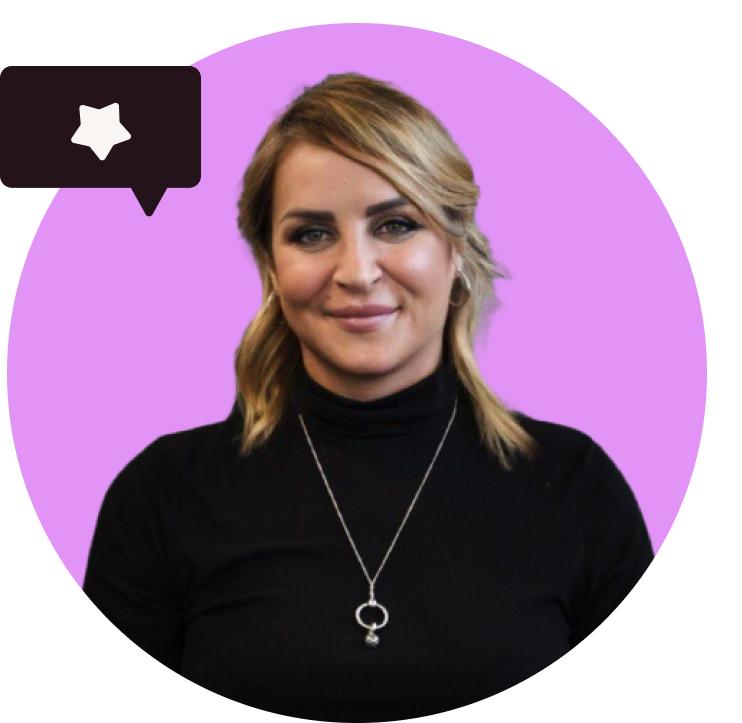 "Thanks to Parloa, we've reduced wait times and repetitive tasks for our agents, allowing them to focus more on solving real customer problems over the phone, chat, and WhatsApp."
Director of Customer Service, Decathlon Germany
During their collaboration Future of Voice and Parloa, Decathlon also realized how important it was to have a specialized team standing by to handle customer-oriented bot optimizations.

"It's not something you introduce and then forget," says Iris Blankenship, the project's product manager at Decathlon. "A dedicated team, no matter how small, should focus on the application and be responsible for continuous improvement. Close cooperation with customer-facing stakeholders is crucial for this."
Going forward, Decathlon plans to expand its use of customer service bots across the board while training its team members to independently optimize their use cases.

In particular, bot functionality and improving upon new features will be the main areas of focus. For example, Decathlon is working to ensure a customer can find out the status of a delivery or get a new return label processed over the phone, with zero human interaction.

Decathlon's AI-based bots are now indispensable virtual agents that enable Decathlon's human agents to do their best work each day. Since the bots help agents reclaim time, they can focus on high-value tasks, which increases engagement and happiness.

What's more, customers are happier as well thanks to streamlined customer support that's available across their preferred communication channel — creating the win-win-win scenario that benefits all parties.
Ready to elevate your customer experience and delight your agents?