Hi, we are Parloa!
We help companies create outstanding customer conversations with AI. Because people deserve great customer service.
Watch our Series A video!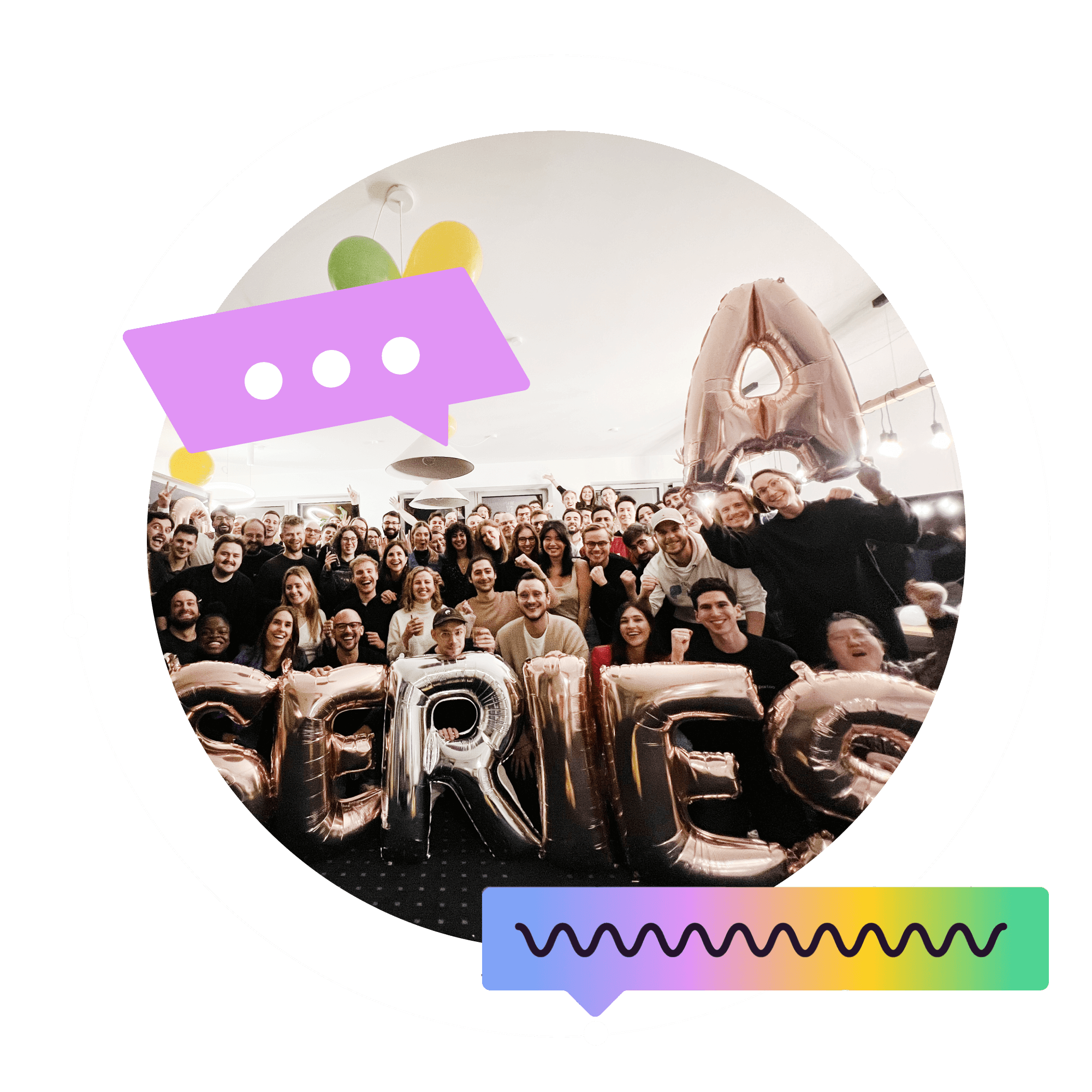 Strong relationships are built on great conversations.
Today, more than ever, customers expect smooth experiences with businesses across all relevant service channels – from phone to chat, voice assistants and beyond.
Since 2018, we enable companies to automate their most important service channels, reduce waiting times for their customers and minimize repetitive tasks for their agents.
This vision is what we work for every day with our passionate and driven team, revolutionizing the future of customer communication.
Our Principles
We are customer-obsessed
For us, our customers always come first. Our AI solution is designed to create the highest value for the businesses we work with. At the same time, our team puts a lot of heart and soul into making our customers successful, building close relationships on our joint journey.
We are partner-focused
We think of our partners as part of the Parloa Team. Together with them, we are putting the customer at the center and realizing our vision of creating smooth conversations with the help of AI. We live and breathe partnerships and understand that we're simply better together!
We love humans and technology
At Parloa, we love to build relationships and enjoy getting to know the people behind the companies we work with. We are equally excited about the possibilities technology offers to revolutionize how companies talk to their customers – through people and AI, combining the best of both worlds.
Our Founding Story
Back in 2018, our founders
Malte
and
Stefan
noticed a shift in the way people and technology could interact with each other. Algorithms were for the first time able to understand as many words from humans as humans themselves. This technological breakthrough opened up completely new opportunities, revolutionizing the way companies and their customers communicate with each other.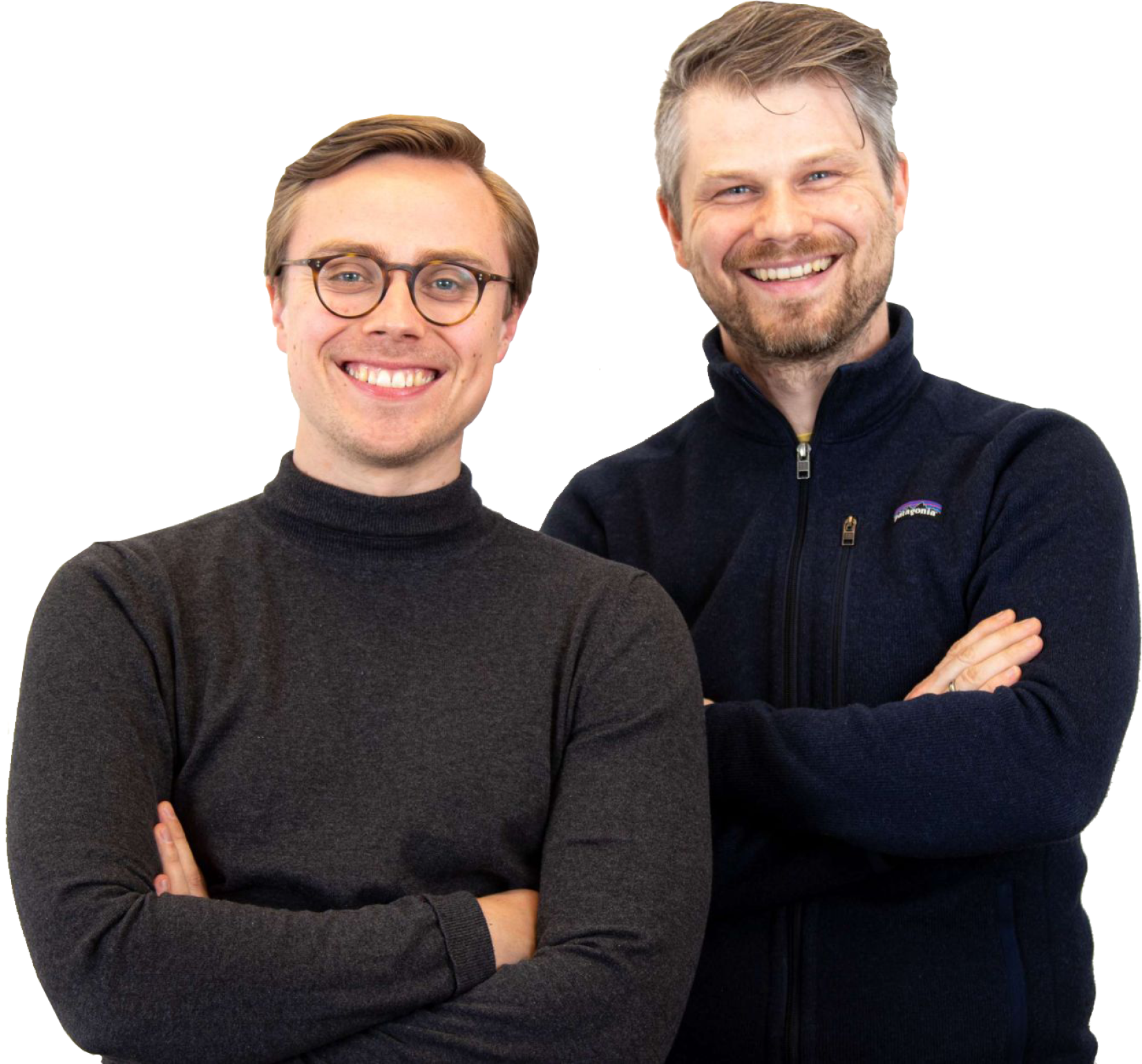 This shift is what inspired Malte and Stefan to build our AI-driven human-centric solution: Providing customers with a personalized experience, letting them solve concerns quickly and easily, without being stuck in long queues, while relieving agents of repetitive tasks such as authentication or routing – for happier customers and agents.
And that's how our company was born: Parloa.
Today, many enterprises around the world use Parloa's Conversational AI solution to create seamless customer experiences by automating conversations – on the phone, on chat platforms and voice assistants.
For us, our customers always come first. Empowering them to get the most out of Parloa and creating value for their agents and their customers is our biggest mission.

Jingmiao Feng

Junior CS Manager
We highly value our partners and we are collaborating closely with them. Everyone does what they do best to set new standards in the use of AI in customer communication.

Hanna Waldenmaier

VP Global Partnerships
The absolute best part of my job is to spend time with our amazing enterprise clients and enable them to create the best possible conversations with their customers.

Sjoerd IJedema

Senior Enterprise Account Executive
Our guiding principle is to provide our customers with the best-in-class Conversational AI solution. How? We combine the highest technical standards with an easy-to-use low-code frontend.

Khalil Mansouri

Software Engineer
Ready to join our revolution?
Request Demo
View Jobs