(Senior) Voice UI/UX Consultant (f/m/d)
Customer Success Manager for Conversational AI (f/m/d)
(Senior) Solution Architect (f/m/d)
Customer Success Engineer (f/m/d)
Working Student Customer Success Engineer (f/m/d)
Enterprise Account Executive (f/m/d)
Business Development Executive (f/m/d)
Werkstudent Operations (f/m/d)
(Senior) DevOps Engineer (f/m/d)
(Senior) Testing Engineer (f/m/d)
Backend Engineer  – Node.js (f/m/d)
Working Student – Documentation Conversation AI (f/m/d)
The workplace that gives you a voice.
Our Benefits
That's what we promise: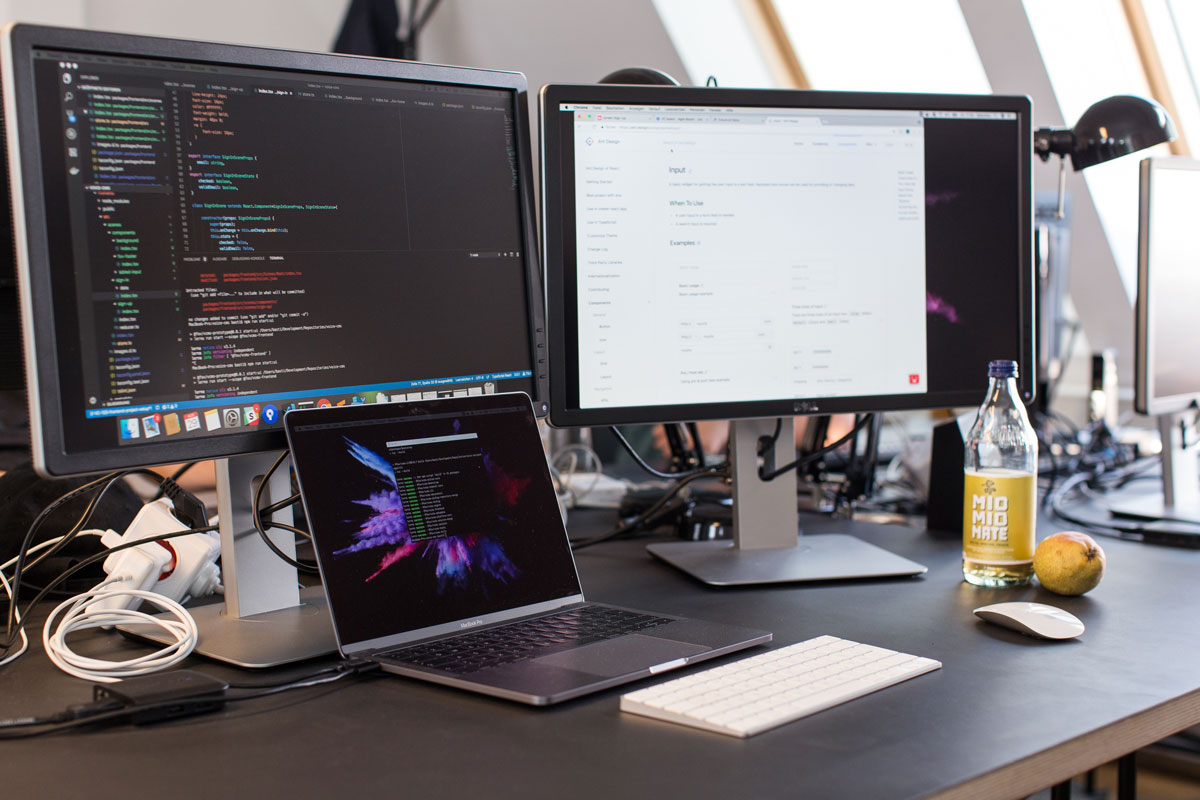 Provisioning included:
Beer, lemonade, soda, fruit and a hug when you've had a bad night. Only breakfast in bed isn't available yet.
Expanding your field of vision:
You choose either between a huge screen (1×27 inches) or two only slightly smaller screens (2×24 inches).
Personal computer (Laptop):
Your instrument: a modern and spanking new MacBook Pro.
Fresh air flatrate:
Our balconies are a good workplace and an even better break spot.
We work here!
Münzstraße 5 in the middle of Berlin
We are happy to hear from you!